Operating principle of oilfield drilling fluid and oil sludge separation centrifuge
---
---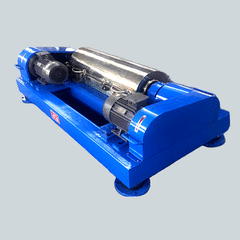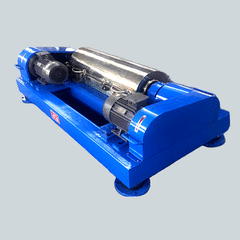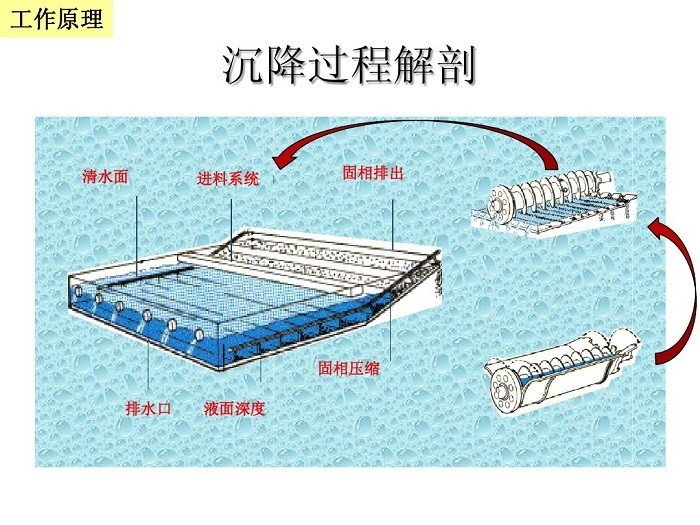 Oilfield drilling fluid horizontal screw centrifuge is a five-stage solid particle control device in the drilling mud solid control system, which uses the principle of centrifugal sedimentation separation to separate the suspension in the drilling fluid. The drilling fluid centrifuge is mainly used to balance the viscosity and specific gravity of drilling fluid, recover heavy diamond powder from the drilling fluid, and save drilling costs; Mainly separating 2-5 from drilling fluid μ m,5~7 μ M solid particles are one of the important equipment in the fields of oil drilling, coalbed methane drilling, and environmental protection waste mud treatment.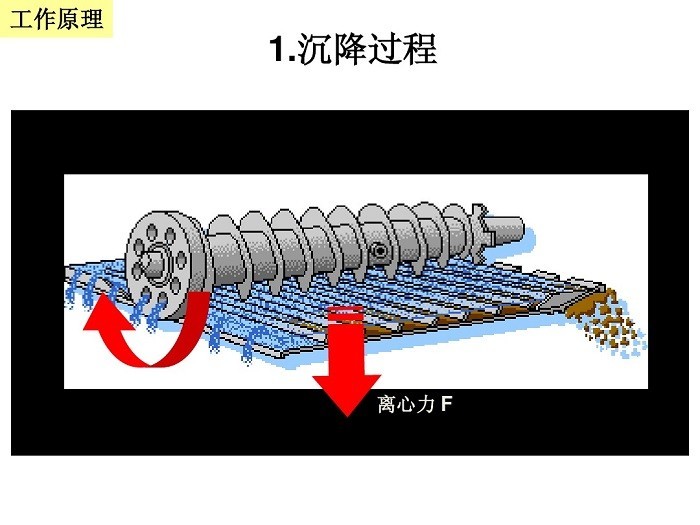 Operating principle of oilfield drilling fluid centrifuge:
The drilling fluid centrifuge is driven by two motors. The main motor drives the drum and differential housing to rotate through a belt, and the auxiliary motor drives the screw through a differential speed change. This causes the drum to rotate in the same direction as the screw, and has a certain differential rotational speed. The drilling suspension is separated using the principle of centrifugal sedimentation. The suspension enters the drum through the outlet hole in the screw feeder through the feed pipe. Under the action of centrifugal force, solid particles are pushed towards the inner wall of the drum, and are pushed through the blades on the screw feeder to the slag discharge port at the small end of the drum for discharge. The liquid phase overflows through the overflow hole at the large end of the drum. This continuous circulation achieves the goal of continuous solid-liquid separation.
---